Looking at exam results differently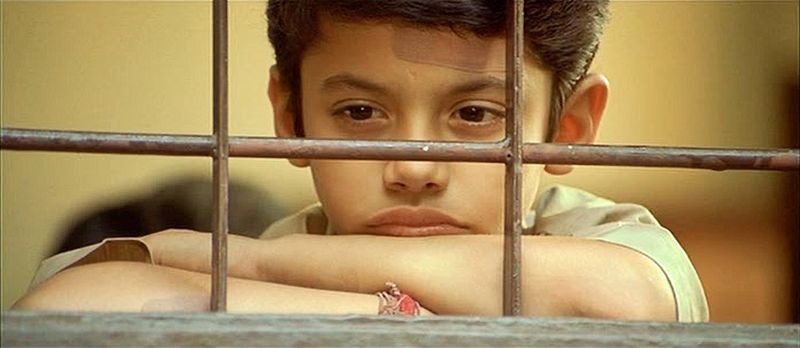 Today on www.hindu.com , I read this article on how a mother's post congratulating her son who scored 60% in his class 10th exams has gone viral.
This is what she had posted on Facebook about her son Aamer's result:
"Super proud of my boy who scored a 60% in Class 10 board exams. Yes it is not a 90, but that doesn't change how I feel. Simply because I have seen him struggle with certain subjects almost to the point of giving up, and then deciding to give his all in the last month-and-a-half to finally make it through! Here's to you, Aamer. And others like you - fishes asked to climb trees. Chart your own course in the big, wide ocean, my love. And keep your innate goodness, curiosity and wisdom alive. And of course, your wicked sense of humour!"
Amidst a flood of posts congratulating achievers and super-achievers, this felt like a breath of fresh air.
She also said in an interview that parents whose kid's don't score well are always on back foot because they believe that the low marks / grades are also a reflection of their own selves. Parents in such cases are often burdened by a feeling of guilt that "may be I didn't work hard enough with my kid".
This is such a powerful insight. I know many parents who are embarrassed of their child's poor performance. It's unfair to judge the worth of a child only through his marks and that too in a flawed education system like ours.
When parents believe in the child, the child believes in himself. He knows that you are rooting for him and not given up on him. That feeling is precious and the greatest motivation for every kid to be a better version of himself or herself.
Isn't that all that matters in the end- constantly striving to be a better version of ourselves, rather than always comparing ourselves with others? Perhaps this is the best gift we could give to our children.
We need more parents like Vandana Katoch (the boy's mother) who can proudly and publicly applaud their children for their efforts and not just the results.
Congratulations Aamer. You should be very proud of yourself!
Author: Gurudev Prasad
May 9, 2019